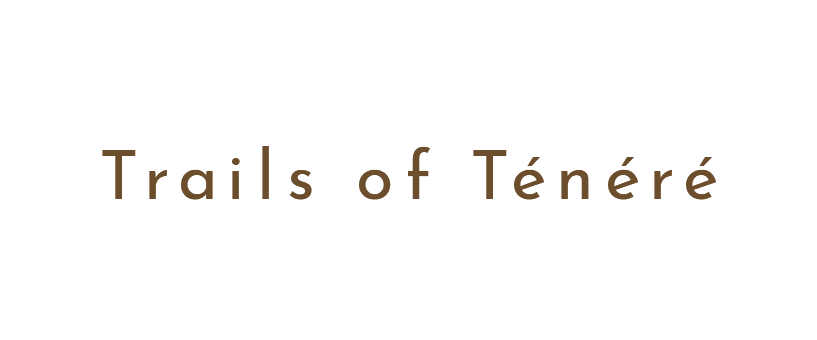 Trails Of Ténéré
A downloadable game for Windows
I've been lost for a while
Where do the trails lead?
Inspired by Thierry Sabine's story of getting lost in the desert during the 1977 Abidjan-Nice rally. I just couldn't stop thinking how it must've felt to be all alone in a vast empty landscape with no awareness of where to go.
Follow me on twitter: @nothke for the latest updates on the project
Features (so far):
Riding simulation is fully physics based. There are no 'fake' forces involved. It's all body shifts, steering, precession and tire-surface forces. ...(ok, ok, the only fake forces are when you put feet on the ground, that's a bit wonky for now)
9999999+km² to explore
Every speck procedural
[SPOILERS]
Please don't block the game if your firewall asks you.
IMPORTANT NOTE ABOUT THE CURRENT VERSION: the current version can be considered an early alpha. Don't jump onto reviewing it or spreading [much], it will probably be in a good state in about a week after most issues (that I know of) are fixed and some things improved.
Changelog:
a02:
Fixed [hopefully] a game breaking bug where you would sometimes spawn under the terrain on start
Added a shorcut icon
Added the obligatory walking-simulator-zoom-when-holding-right-click™
Reduced mipmap bias of trails to make them more visible from distance
Improved and added better tutorial text that explains all keys now ingame
a03:
Whole new surface model:

Surfaces now have varying sink rate, bumps and resistance

Rider now leans forward for a more natural pose
Better elbow positioning
Tweaked surface type distribution
Halved number of particles when rolling over sand to reduce sudden fps drops
a04:
Surface calculation now runs at 400hz, just like wheel physics, independant of framerate
3rd person camera will not pass through ground anymore
Game now checks if your GPU supports shaders and shows a message that you can't play the game :'(
Last active trails will now be uploaded when quitting
Fixed an issue where it was theoretically possible to fall of the edge of the map when in walking mode (albeit after walking for several km), because the 'walker' was not set as world tracking target.
You can now nicely dismount the bike (till now the only way was to fall off). Press space when the bike is still to dismount.
Tweaked handlebar holding distance to prevent arms from snapping
Hands do not have completely fixed rotation any more. They now rotate around the handlebar correctly in relation to the body.

Also right hand applies the throttle now
Needs more work tho to solve rotations around vertical axis

Introduced glithces:

Elbows sometimes make impossible movements
Bike can fly off sometimes when being raised due to surface sink
a05:
Fixed a critical error where the wheels would sometimes get stuck in the air as if they were on ground
Updated bike 3d model and textures, higher poly and with many new details, like.. the tires have actual treads
Working speedometer and tachometer
Optional tessellated ground rendering. It is a performance hog, but it looks much much better.

It is experimental for now because of some visible seams in the distance.
It is also a bit different then the classic
To run the game with tessellation, set the quality level to "Tessellated Ground (Experimental)"

Improved dust particle generation, dust will not be as discontinuous on low fps
A few minor optimizations
a06:
Occasional thin stripes of gravel on the seams no longer appear
Fixed a bug in surface resistance calculation that would cause the bike to sometimes violently jerk
a07:
The wheels now have 'volumetric' motion blur
Ingame menu, can be used to set FoV, and toggle wheel motion blur and dust for improved performance
Fixed an issue with collision between player and wheels that would cause the bike to fly into space when trying to mount or dismount
Bike breaks are now held while rising the bike so it doesn't roll downhill while attempting to mount
Fixed a bug where pressing space multiple times during ragdoll-walking transition would teleport you to the bike
Improved dust particle rendering - now translucent on the back side
Reduced dust particle spawning on collision fivefold, it was unnecesarily generating too much particles that choked performance
Intro help text no longer gets interrupted by mounting bike
Temporary: The color grading is always yellowish, it never switches due to implementation of the menu. Will be improved later.
Download
Click download now to get access to the following files:
Trails of Tenere a06
162 MB
Comments
Log in with itch.io to leave a comment.
Incredible experience so far. I've always had a fondness for dirtbikes in the desert, and being able to just ride forever here feels great. And it looks great too. The handling could be a little bit more forgiving for my taste; I can sure drive but to get into the flow I'd want to be able to swish a little more, if you know what I mean. A bit more graceful movement. Especially when going slow the bike often starts swerving out of control.
The best part is the scroll wheel, which you don't advertise, but I tried it to zoom out and it worked. So good. Looking forward to future updates.
I just get a black screen when I launch it. It shows the words and stuff but thats it.
Check the other comment by Arethrid, unfortunately, your GPU probably doesn't support HDRP shaders. I will try to make the check before the game starts loading to inform you if they are supported
Hi, I am stuck at the screen that reads "Hold the handlebar to start riding".
hey, the "hold the handlebar to start riding" text should happen after you stand up, and now you can walk to the bike. Does it get frozen?
It works perfectly fine on my gaming PC at home.
I had this problem with my laptop in my office. It has an integrated Intel GPU and I think it doesn't support some pixel shader versions. I am able to see the text but then I get a black screen when it should render 3D graphics. I can hear walking sound effects and the bike but I see a black screen with text written on it as if the screen buffer doesn't even refresh.
The laptop can run several other Unity games but maybe you are using a high level shader effect?
Ah, most probably. I am using the new Unity HDRP rendering pipeline. It is pretty fresh and still officially in experimental phase, so it's possible it might not work on some systems. Can you send me the log to nothke@gmail.com? It might say something about this issue. The log should be in 'C:\Users\username\AppData\LocalLow\Nothke\TrailsOfTenere\output_log.txt'
I have sent you the log file.
It says "WARNING: Shader Unsupported: " and "ERROR: Shader Shader is not supported on this GPU"
So it is actually about pixel/vertex shader versions.
Thanks! Yeah... It must be GPU related, unfortunately. I had no idea. I will try to get a clarification from Unity. Sorry :(